I was born and brought up in a small town at Bhagalpur of Bihar, India. I grew up in a middle-class family of business background, and for this reason, you could say that entrepreneurship has been in my blood since I was in school. Whether it's at breakfast time or a dinner table, I enjoy thinking to brainstorm new ways for the betterment of society that may use as a mechanism to solve the social or environmental problems they seek to impact.
When I was a little boy, one thing made a huge impression on me, and that is comfort of general public. After completing my B.Tech in Electrical & Electronics engineering, I started a career in an IT MNC, but then, I had to discontinue it as I always wanted to start my venture with an aim to strengthening the social, environmental, and economic profitability of the individuals. Hence, in 2016, I turned myself from an employee to an entrepreneur. Our services include two different categories of services (Fire Safety & Solar Energy) to support our Eco-system.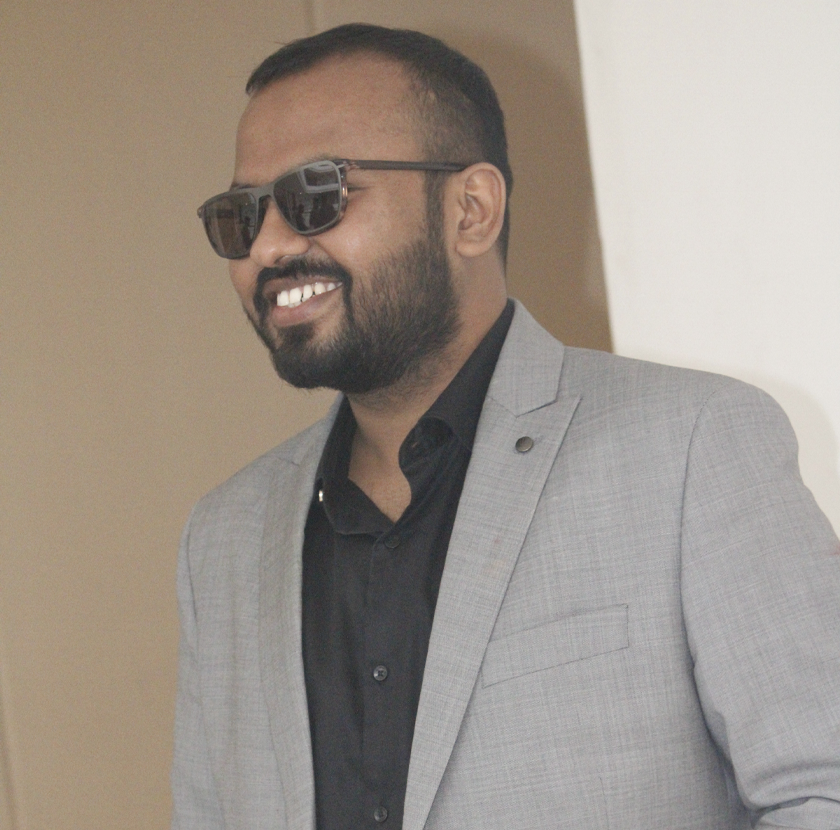 We are playing a vital role by supporting millions of people to come and connect digitally, which helps in boosting the business' ecological unit. We have the vision to implement our mission, which is to be a leading business provider in the global market by delivering the best possible service driven through technology for the evolution of human societies.
I stick with the belief that I am an action-oriented entrepreneur who has bootstrapped his venture successfully. My ultimate aspiration behind the foundation of this venture is to make a huge number of the population adopt a greener way of living for providing sustainability as a whole. I believe an idiom- "Tomorrow's work do today, today's work now, if the moment is lost, the work be done how." I have that faith in maintaining discipline myself to take action, making and carry out the decisions quickly. That probably shaped the way I see the world.
2012 – 2016
Highest Education
Bachelor of Technology
Completed the B.Tech in Electrical and Electronics Engineering and from National Institute of Technology, Meghalaya
2016 – 2017
Employment Period
Hewlett Packard Enterprise
Worked with Hewlett from August 2016 to August 2017 and got very good exposure for learning multiple tools
Since 2016
Founder & Chief Executive Officer (C.E.O)
Varistor Technologies Pvt. Ltd.
Celebrated as a young entrepreneur and CEO, Subham Charan has been directing the company Varistor Technologies since August 2017. Acts as the company's public face and makes major corporate decisions such as accomplishing the VTPL's vision, mission, and overall direction and also leading the development of the overall organizational strategy.
Additional Obligations
Since June 2016 to present
Managing Director / Managing Partner
Known as a Managing Director of WebZino Technologies Pvt. Ltd. since April 2020 & Managing Partner for 360 Marketing Service Pvt. Ltd., since June 2016 to present.
The Reasons Why You Should Explore My Company?
Travel my company Varistor Technologies! It is counted as a top-notch yet fast-paced B2B and B2C establishment for bringing CLEAN TECH and FIRE SAFETY digital solutions to esteemed clients. The enterprise is keen to strive hard to offering accessible yet powerful solutions, be it a solar energy product or fire safety equipment as per your requirements. The years of industry experience, its highly robust, secure & affordable solutions, and speedy delivery & customer-centric post-sale services enable the company to meet the social requirements of all kinds of clients' needs.
A glimpse of our business:
       • One-stop shop
       • AI-based Recommendation Engine
       • Premium Brands
       • Secured Payment System & Part-payment driven order placement
       • Installation & Maintenance
       • B2B, B2C & B2G Model
Our business entity is a forward-thinking and fast-moving company. The services we provide exclusively help our customers' expectations and enable them to focus on your core business activities.
Let's Connect
You need to fill out this form and help us to learn more about your requirements.